We've been working hard to get HD. 4285 passed in Massachusetts, and we can't stop now! Let's continue to rally for our vets! HD. 4285 (usw.to/4me), is a bipartisan bill that would require a standardized workplace posting that includes basic information about veterans' benefits and programs available to them. These programs help to ease the transition back into civilian life and ensure that families and communities are supported after giving selflessly for our country.
Resources such as:
Contact and website information for the Executive Office of Veterans' Services and the Department of Veterans' Services;
Information about substance abuse and mental health treatment resources;
Educational, workforce and training resources;
Resources for tax benefits information;
Information about obtaining a veteran's indicator on a state driver's license or identification card;
Information about eligibility for unemployment insurance benefits under state or federal law;
Legal services; and
The U.S. Department of Veterans Affairs Veterans Crisis Line.
We respect and honor the patriotic service of our veterans and their families. USW members in District 4 were in Boston on October 17, 2023, lobbying for veterans by talking to legislators about why HD. 4285 is truly needed. They also discussed the work USW has done in other states to get this important piece of legislation passed.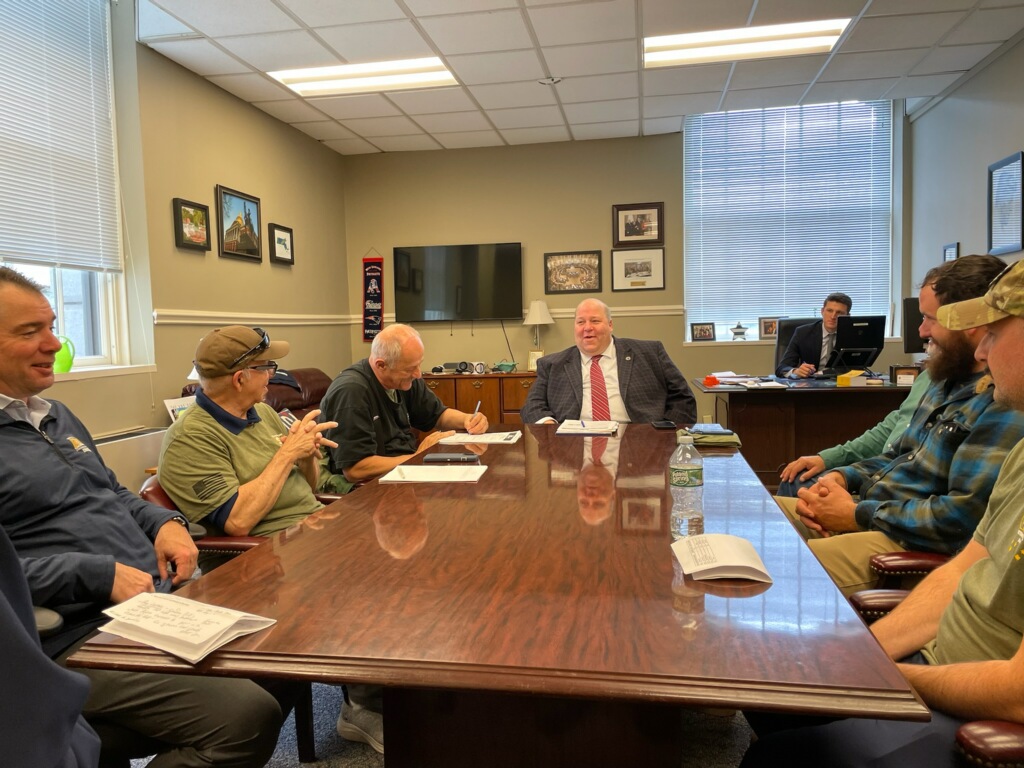 ---
There is still more work to be done!
We need your help to ensure the legislature supports our effort.