It's Time Congress Gets to Work.
Last week, we sent out an Info Alert explaining how a government shutdown would impact our members, our communities, and our nation. If no action is taken by Congress, then that impact becomes a costly reality for so many at midnight on September 30, 2023. The clock is ticking, and the time is now for Congress to do what they were elected to do –  work for their constituents. To work for you. There are some in Congress, including those who are tasked with being leaders, who are playing a political football game at the expense of the American people and it has to stop.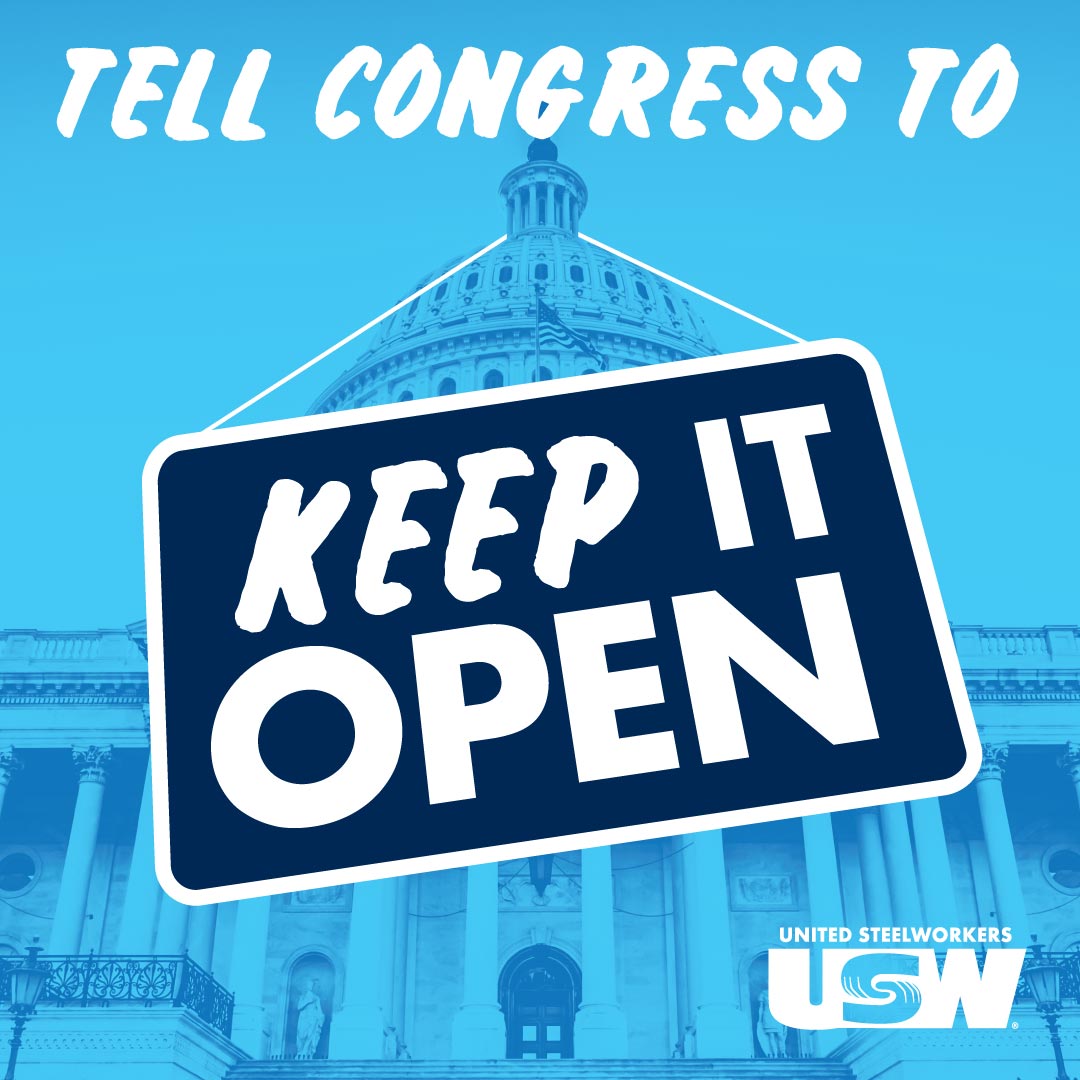 We need you, Steelworkers! Take a quick moment to contact your legislators and tell them to keep the government open. Remember, a government shutdown is not a cost savings measure. In fact, it's the very opposite. It does not take a week, or a month, for the cost of a government shutdown to take effect . . . it's only a matter of hours
Government shutdowns hurt our economy, our communities, the American people, and the federal workers who have dedicated their lives to serving their fellow Americans. USW members, and all workers, look to Congress for responsible governance of our country – governance that prioritizes the well-being of its people. Congress must rise to the challenge of providing adequate funding for the vital programs and services that support our country.
---
There's No Time for a Shutdown!
Tell Your Legislators to Keep the Government Open!
Click HERE to send a prewritten email to Congress.
Call your legislators today!
Speaker Kevin McCarthy: 202-225-2915
U.S. House: 1-866-202-5409
When you place your call, here are some things to say:
Give your name, local, and where you live.
Tell them a government shutdown is costly for our members, families, and communities.
Tell them to keep the government open.
Congress has just four days to pass a funding plan and prevent a disastrous shutdown. It's time they stop playing politics and get to work.
---
Click HERE for a printable version to distribute in your workplace.
If you are unable to open it properly, please try another browser.
(412) 562-2291 http://www.uswrr.org