By Jennifer Hollohan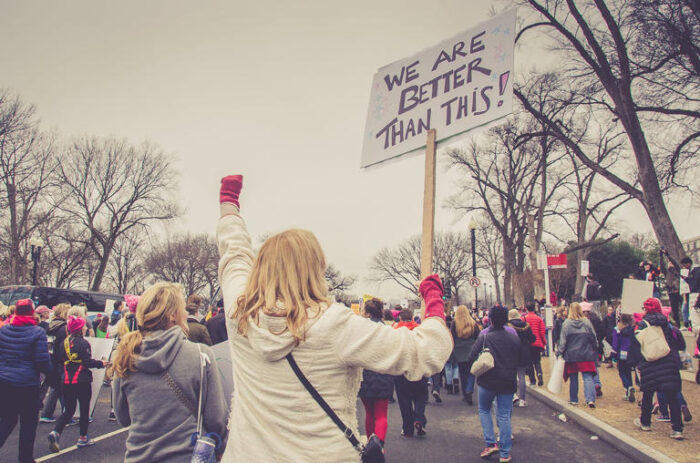 Every fall, Americans gather to celebrate Labor Day, joining friends and families for a last big BBQ and a goodbye salute to summer. But what gets lost in the celebration is the why behind them. The role unions played in the US Labor movement over a century ago directly impacted our current labor laws. And while the past may get forgotten, union efforts are still going strong, as recent news of a potential rail strike shows.
Why So Many Employees Are Suddenly Trying To Unionize© Provided by Tell Me Best
With 40-hour work weeks, built-in breaks, benefits packages, and 5-day work weeks, it may not seem that unions are still necessary. However, not all workers have the luxury of stable work environments, despite strict federal labor laws. Many face long hours, shift work, and unsafe work conditions.
But these are only a few reasons behind an uptick in unionization and efforts by existing unions. Thanks to the nature of the pandemic, many workers realized that their work environments are less than ideal. Many quit, a phenomenon known as the "Great Resignation." Others are staying put, opting to fight for the rights of themselves and future employees.
CNN reports a staggering increase in workplace union votes and successful unionization. According to data they pulled from the National Labor Relations Board, there were 826 elections in the first half of this year, an increase of 45% from the previous year. And the success rate skyrocketed from 42% in 2021 to 70% this year.
Some of these efforts made national news headlines. Starbucks employees have voted in favor of unions at hundreds of locations nationwide. And a New York Amazon distribution center made waves as the first Amazon location to successfully unionize.
The major factor behind all these movements is, surprisingly, not pay-related. These employees expressed concern over safety issues, workplace conditions, and work-life balance. They want to have their voices heard and a say in the nature of their working environment moving forward.
Recent union converts are not alone in fighting for quality-of-life matters. Almost all the strikes this year revolve around work conditions and non-economic issues. While pay increases often get included in their negotiations, it is not the primary concern for workers.
That holds true for the current situation with rail workers. The various unions representing these employees have threatened a strike over poor working conditions and pay. And if they follow through with the strike, it would devastate our already weakened supply chain.
However, for the rail workers, the 1,500 nurses who just walked out, and the 2,000 mental health professionals currently on strike, their priority is achieving higher workplace standards. Part of that is pay, yes. But most of it revolves around problems with extended hours, on-call work, staffing shortages, and significant safety concerns.
According to Todd Vachon, a Rutgers University professor interviewed by CNN: "The rising of importance of the noneconomic issues … suggests a rebirth of the labor movement." If he's right, the surge we are seeing in unions this year may pale in comparison to what awaits us in the future. In the meantime, news of increasing union activity may prompt some companies to make pre-emptive improvements, which would be a victory for employees.